What's not to LOVE about Lemur Love?
Made by the legs of those acrobatic lemurs hanging from the branches.
I LOVE the purple background. The way the green leaves pop against the plum purple. And the graphic black and white elements of this little quilt make me so happy!
This finish was another great use of stash fabrics. I'm doing my best to make a major dent in my stash this year!
"Lemur Love"
quilt
finished at 33"
x 40"
The Lemur Love
pattern is
available in my shop here
.
Lemur Blocks finish in Full or Half sizes, enabling the following finished quilt size options:
2 Lemur Wall Hanging or Table Runner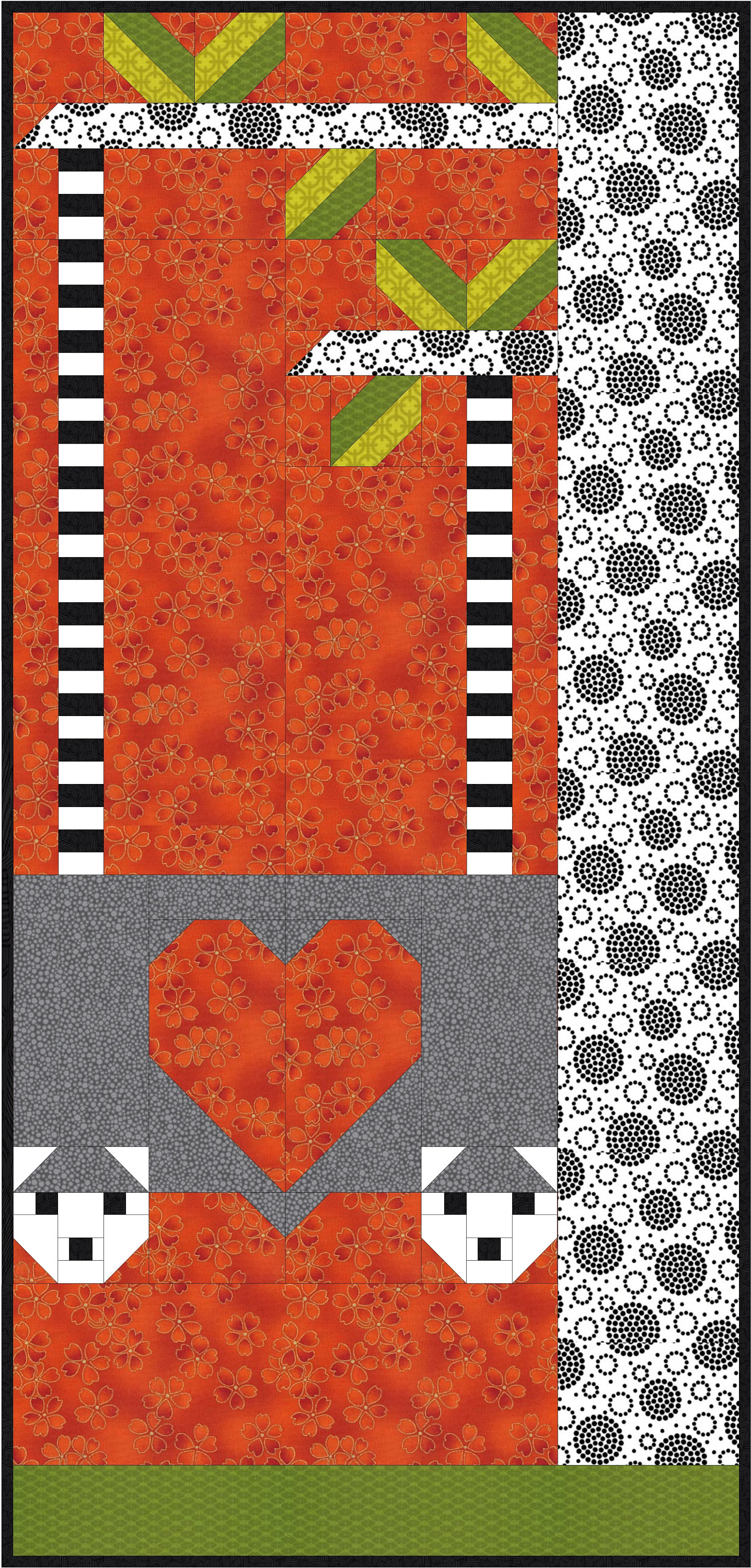 4 Lemur Half size quilt finishes at 33" x 40"
4 Lemur Full size quilt finishes at 66" x 80"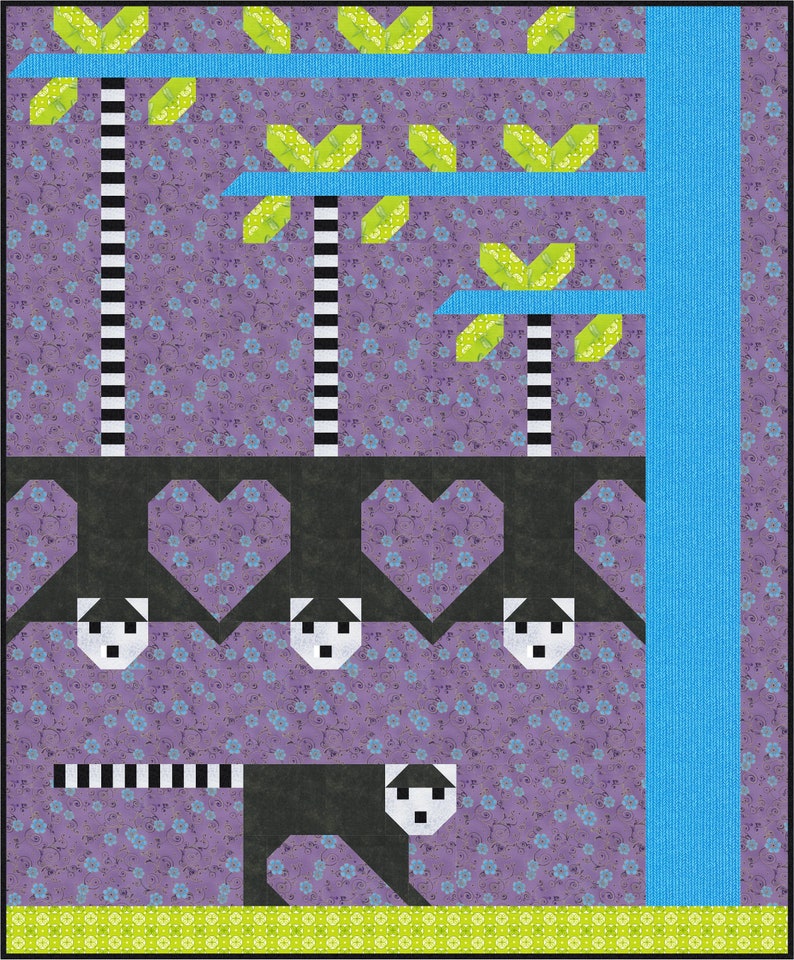 5 Lemur Half size quilt finishes at 42" x 45"
5 Lemur Full size quilt finishes at 84" x 90"